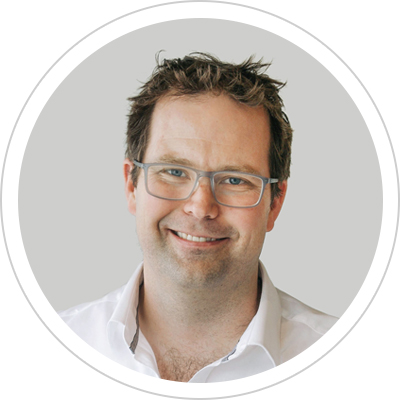 Stuart graduated with an MBBS from the University of WA in 2000 before pursuing further studies in Child Health, Women's Health, Obstetrics and Gynaecology, Anaesthetics and Skin Cancer Management.
After completing a rotation at Royal Perth Hospital and King Edward Hospital that included time as the Emergency Department service registrar, Obstetric service registrar and Cardiology service registrar along with clinical teaching and supervision of junior medical staff, Stuart did a basic term rotation in general practice at the Earl Street Medical Group.
From there he took on an Anaesthetic training post at the Joondalup Health Campus where he was exposed to general surgery, orthopaedics, paediatric anaesthetics and obstetrics and gynaecology.
Stuart worked at the Earl St Medical Group in 2006 (where his hospital work included anaesthetic, obstetrics, general medical ward and emergency department).
Between 2007 and 2009 he was the Medical Coordinator at the Rural Clinical School of Western Australia in Narrogin where the work he did in clinical teaching and curriculum development and assessment saw him nominated for 2008 UWA Excellence in Teaching award.
In 2008 he returned to Perth as an Associate Owner and Procedural GP for the Mead Medical Group.
Over the period of ownership in the group, the annual turnover of the group increased from $4million annually to $12.5million.
In the period Stuart served as chairperson, he oversaw the relocation of the practice to a purpose-built, 15 consulting room, 3 procedural room and 10-bay nursing area, practice. During this time, significant organisational change occurred, with the creation of a non-clinical administrative structure and an increase in clinical governance as the practice expanded to 26 General Practitioners.
During this time, his clinical practice also included procedural work (anaesthetics and obstetrics) at Bentley Health Service and Mercy/St John of God Mt Lawley.
In November 2015 Stuart left Mead Medical to take on the role of Director of Medical Services at St John of God Hospital in Mt Lawley. His key responsibilities during this time were around medical staff recruitment and retention, quality improvement and strategic development.
November 2015 also saw Stuart establish his own anaesthetic practice. He was the first anaesthetist to develop a secure online pre-anaesthetic assessment form that supports clinical practice, the establishment of which led to a reduction in costs to 2% of the revenue generated.
After completing his MBA in 2018, Stuart left St John of God Mt Lawley to establish One for Women, Perth's first multi-disciplinary antenatal, postnatal and women's health clinic with a focus on affordable excellence.
At the end of 2019, I wrote a blog post suggesting that obstetricians should make their birth philosophy public so as to make it easier for prospective patients to decide whether they are best placed to deliver a good birth experience. Here is my birth philosophy:
I believe in the importance of care being patient-centred and individualised to the patient's unique needs. I place a high priority on education, screening and early intervention as this allows my team and I to be proactive rather than reactive in the care we provide. When it comes to specific aspects of my care:
I believe in the importance of the patient being actively involved in their care, able to feel like they are fully informed and involved in any decisions being made
I am a strong supporter of breastfeeding but advocate for patient choice regarding feeding
Regarding induction, again I believe in patient choice. If an induction or any other intervention is indicated, it should be explained fully so the patient feels like they are making an informed and supported choice. All management decisions when it comes to interventions should be evidence-based and based on accepted best practice.
I believe in the importance of birth mapping and providing the patient with the birth and experience that they desire.
I believe in the importance of the team in the delivery of maternity care and as such, I work collaboratively will all members of my team to deliver the best possible clinical and experiential outcome for the patient.
Professional Affiliations